Craft processing
Attention to the raw materials is combined with the care taken over the entire manufacturing process: the Chelucci pasta is kneaded exclusively as it once was, and drawn with bronze dies, which give the product the right roughness.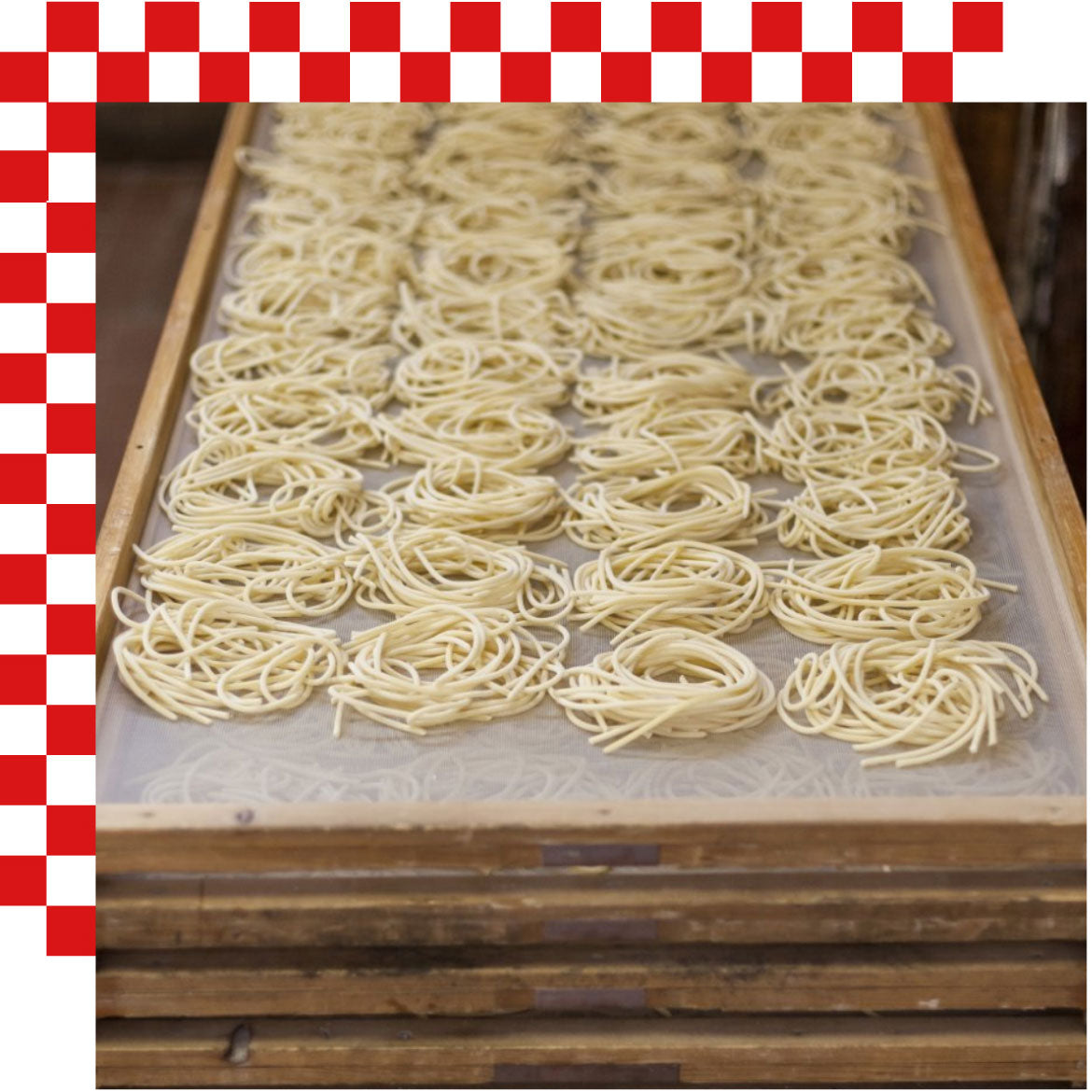 PASTIFICIO CHELUCCI
Low temperature drying and hand packing
The drying takes place on frames placed in wooden cells at low temperatures (30 ° -35 °), for longer or shorter periods depending on the format. The packaging of special formats is made entirely by hand, to give that unique and inimitable aspect to the product.